Myrtle and Tony's year 2014

There have been many happy events this year starting with Kjeld´s christening on a cold Sunday in January. We just got our breath back and it´s birthday time in February for Christian,Thor and Kathrine. On March 1st Kaja married Gunnar (second husband); it was a foggy day by the sea in Bogense.

Sadly our cat family was reduced again as Moon and Rowan died in August just 16 days apart. Then Athos died in December

The village sports week saw us setting up a `water station` for the marathon runners on our front drive. It was much appreciated and we even had a tourist family out for a walk ask if they could have some! The group we train with on Mondays had a summer outing to Thurø (small island near us). We had special food from our local shop and played minigolf with competing teams of three women and men. The boys team won and I was the referee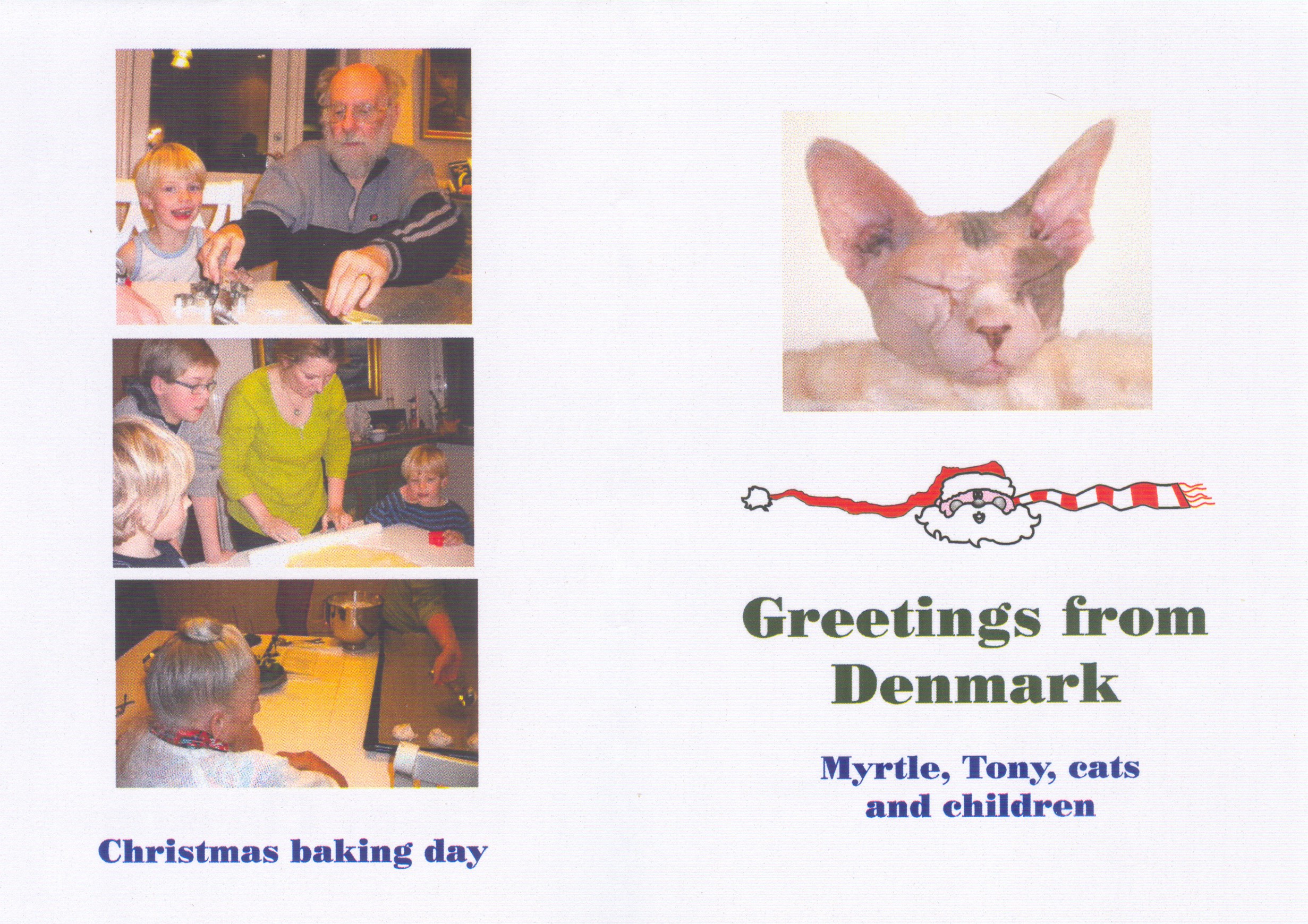 Tony has been declared fit after his operation last year and needs no more hospital check ups. Our doctor approved his driving license for another year. I got a new scooter in July and Tony got a two seater scooter in December for when we don´t want to use the car.

Arne and Kjeld shared a birthday party on November 1st and the big Bake day was the 27th. The Christmas lights are up round our house and the street decorations are on all the lamp posts.

Tony has been busy enclosing the car port with electric operating doors, and just in case it snows, we have bought a snow blower.



Happy New Year to you all
Love Myrtle and Tony.