Myrtle and Tony's year 2013

This was a year of celebrations!

Two wedding anniverseries AND a new baby.

Eric and Noa celebrated 25 years together on June 30th and we celebrated our 60th year together on August 8th.

Kathrine gave birth to Kjeld on November 1st; a little brother for Arne and Thor. The three boys (our adopted great grand children) are featured inside this years Christmas card.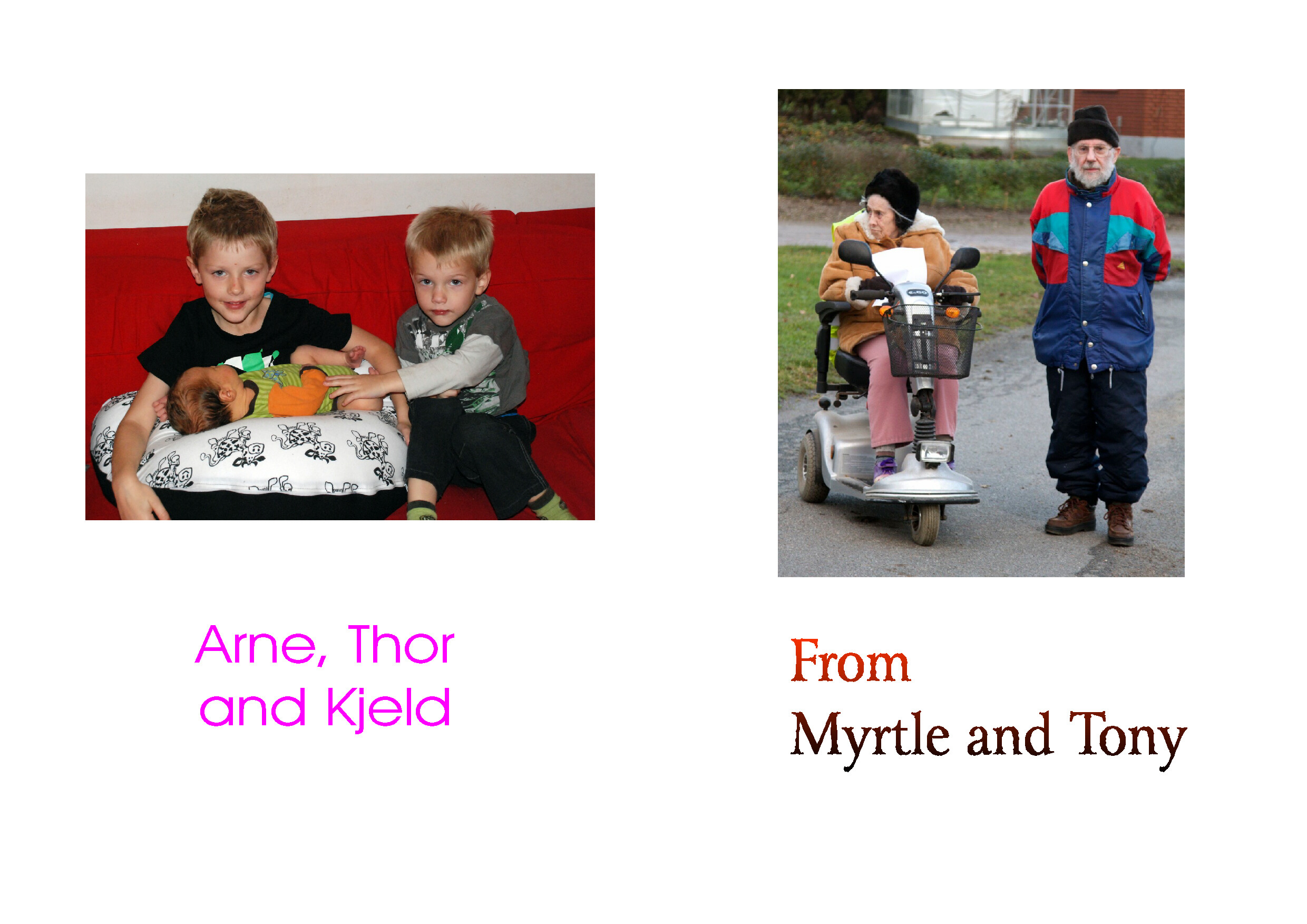 There were also some unplanned things that happened. On October 17th Tony had a quadruple heart bypass operation.

On October 28th in a big storm our greenhouse was blown down.

Our last house cat Sille died aged 15 on November 1st.

Lots of birthdays were celebrated including Tony´s 80th on December 9th.

Kaja moved house to live with Gunnar in Bogense.

This years' Big Bake Day was November 22nd at Kathrine´s where cookies were made for Christmas.

As I write this we look forward to 24th December when the family will gather at Kathrine´s for the annual `knees up`round the Christmas Tree.

Happy New Year to you all
Love Myrtle and Tony.