Myrtle and Tony's year 2009

This year has been a strange one, but we have celebrated several birthdays including a fancy dress party for Kathrine´s 25th.

The vet has seen us a lot this year with various cats and sadly we lost Perletot to a deadly bacteria which rapidly killed her.

Tony and I have both sampled the health services this year. Tony had two eye operations to remove cateracts and I had a mastectomy because of breast cancer. We are both fully recovered now.

We are looking forward to Christmas Eve at Kathrine´s, Christmas Day at home with the cats and Boxng Day at Kaja´s where the family play ´Christmas bingo´ and enjoy festive food.

I hope you liked this years card. I took the pictures at our annual Christmas baking day.

The photo on the front shows Cenia and Arne. Inside, the top photo has Christian and Finn with their backs to us. Then from left to right facing us are Kaja, Kathrine, Patrik, Frederik, Tine, and Cenia again. In the bottom photo are Tony with Kathrine. The hand working the mincer on the right is Frederik's and on the left at the baking tray is Tine's. Marius and Myrtle are missing from the photos plus two 'extras' as both Kathrine and Tine are pregnant.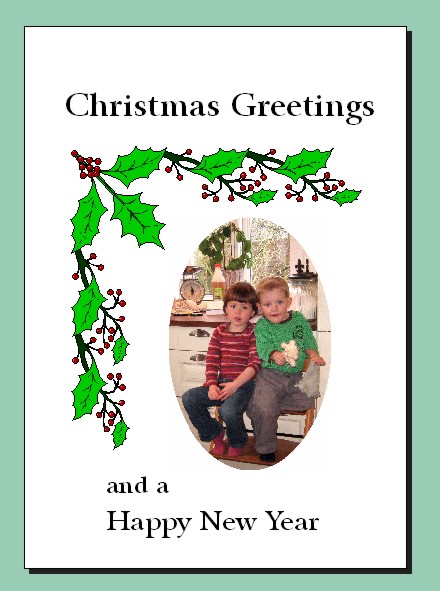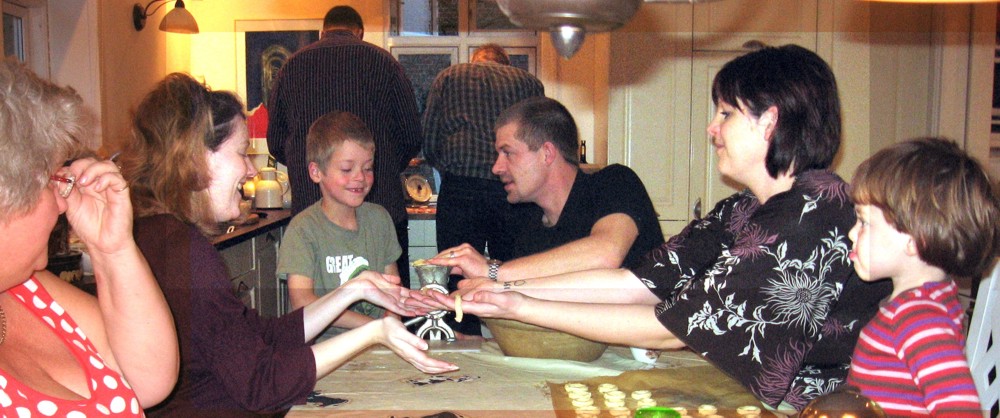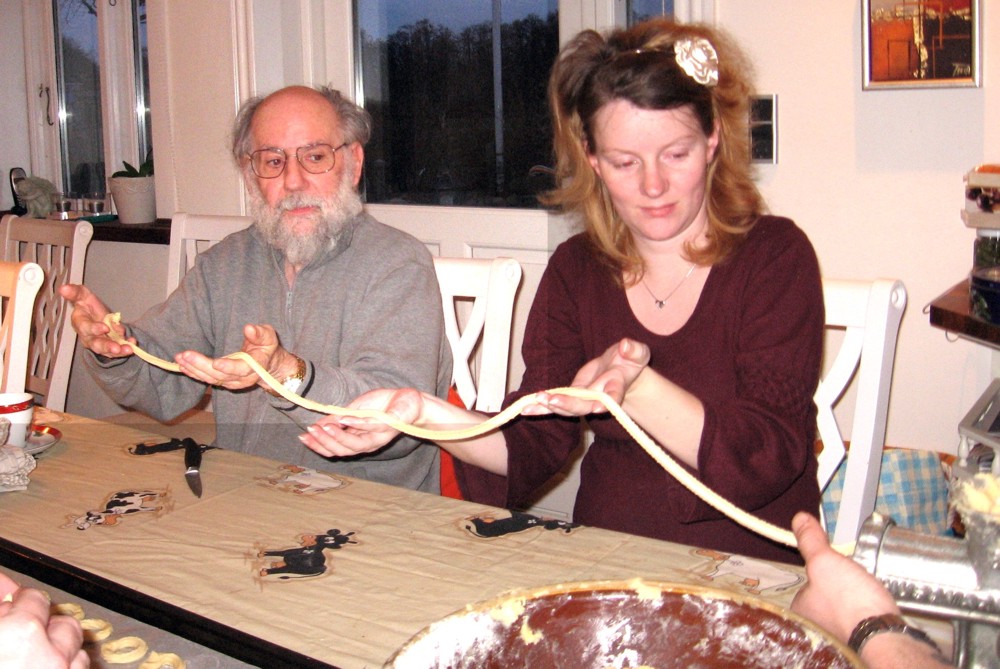 Seasons Greetings & a Happy New Year

Love Myrtle & Tony